---
All products shown are custom made by Ullmer's Dairy Equipment and Fabrication and uniquely customizable to our customer's needs. Contact us if you have any further questions.
Sizes of the following can be customized to fit each customers' specifications:
– Butterfly valves
– Half moon screens to fit any vat/drain table
– Curd buckets
– Curd scoops
– Vat strainers
– Agitator stars
Available in different styles:
– Wing top: 2 doors hinged on a bridge for easy tank access
– Dome top: 1 man-way opening. Steam or hot water.
– Laser welded: 1-3 zone options
Multiple Agitator styles (side scrape, bottom sweep and total sweep).
Option to incorporate a two pen Anderson Chart recorder with two RTD's, electrical air space heater and 2″ leak detect valve. We also offer Variable Frequency Drive (VFD) options. Tanks customizable from 50-2,000 gallons.
Drastically reduced manual labor, increase wedge production, speed up packaging and increase accuracy with a precise manual cheese cutter.
Available as a standalone unit or in conjunction with a work table.
Includes manually indexing cut blocks fit to customer needs.
Fully welded and ground to sanitary finish to comply with 3A standards.
Can be manufactured as single head through 12 head.
Features:
– Stainless steel pneumatic cylinders with individual hand valves
– UHMW gaskets with O ring seals
– Swivel casters with brakes and stainless steel bearings
– Air cylinders; air pressure regulators
Custom cheese presses are also available.
The open top cheese vat is perfect for stir curd production along with small scale facilities. This unit has a modern day traveling agitation carriage for milk paddles and forkers.
Clean-In-Place (CIP) Systems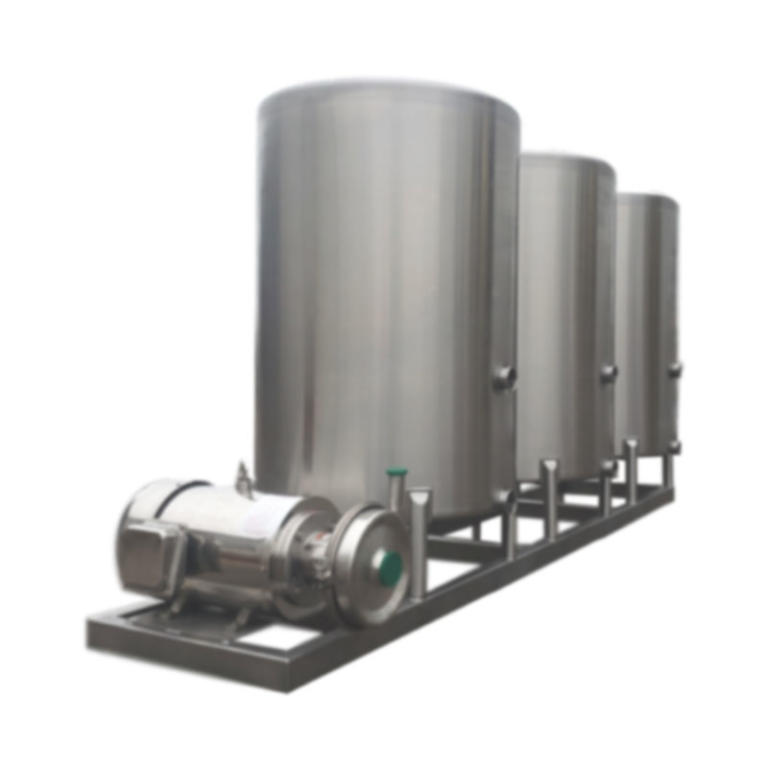 g
g
g
g
g
g
g
g
g
Clean-In-Place (CIP) systems are used to clean the interior surfaces of food and beverage equipment as well as plumbing without requiring disassembly. Each CIP system should be designed to your specific plant application.
Can be used as a batch pasteurizer and a cheese-making vat for manual curd cutting.
Can be heated with hot water or steam.
Features a swing arm agitator along with hinged and locking removable lids.
Cheese-making is performed with the main paddle and lids removed, and the agitator swung out of the way.
Curd stirring forks as an accessory if preferred.
Conveyors come in all different sizes, shapes and colors. We help our customers get the conveyor they need. Our design team will work with you to get the results you want.
Features:
– 1½" or 2″ square tubing frames
– 304 or 316 stainless steel materials available
– A wide variety of belt types
Optional controls include: touch screen, Variable Frequency Drives (VFD), and much more.
Our COP tanks' purpose is to hold mild caustic and chemical wash solutions. All solutions are supplied to the tank through a circulation system. Components being washed are submerged in the wash solutions and can be either loose or in removable part baskets.
This centered auger-style curd hopper and unloader is used for unloading a drain/finishing table into hoops, hoppers, molds, etc.
This all stainless curd mill makes quick work of cheese loaves with a consistent cut. Curd length can be controlled by the number of blades on the cutting reel per customers request. View the slides for more information on our custom slide curd mill.
Features:
– All 304 stainless construction with frame
– Extremely durable 10 gauge inner pan
– 12 gauge outer skin
– Water or steam heat
– Heavy duty 14 gauge 5″ whey screens
– Standard 68″ width or custom width and length up to 60′ available
Includes:
– 5 HP gear-motor for stirring
– 3 HP gear-motor for traverse
– User-friendly touchscreen and controls
– Pre-programmed and customizable PLC controls
– Massive 1″ Colby or cheddar forkers for excellent durability
– Curd plow for fast and easy curd removal
Can be ordered with all-stainless steel rail and agitator carriage.
Provides a labor saving alternative to washing cheese hoops by hand.
Available with manual feed or an automatic belt feed along with options for wash stages.
Can be fitted for a variety of needs.
Balance, HTST, single shell or insulated 304 stainless tanks with food-grade casters.
Adjustable length, width, height and depth available upon customer request.
Please see slider for each individual item description. For questions, please contact us below.